Round the Canals
by Chris Partridge
Chuck,
Call me lucky - I've been to Amsterdam. Call me lucky lucky - I got to go round the canals. And call me lucky lucky lucky - I had the latest Nokia 7710 multimedia phone with 1.3 megapixel camera. So here are a few pics of one of the world's top cities for boats.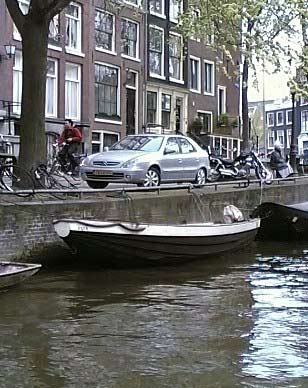 1(above) Pram, bike, car. All three of Amsterdam's main modes of transport. Nobody walks. The pram is pretty, with just a little snub nose where the pointy bit should be.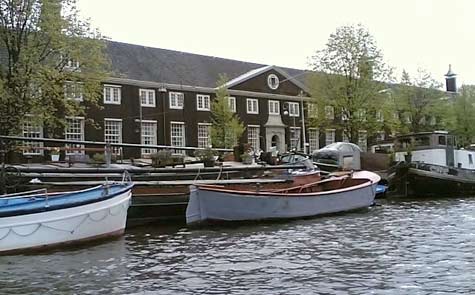 2) Cluster of boats. Barges and boats cluster even in front of some quiet grand buildings. Apparently, people started to live on barges after WW2 when housing was scarce.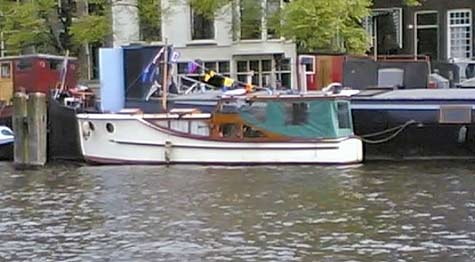 3) Cruiser and houseboat. The Amsterdam equivalent of a house with a motorhome in the driveway.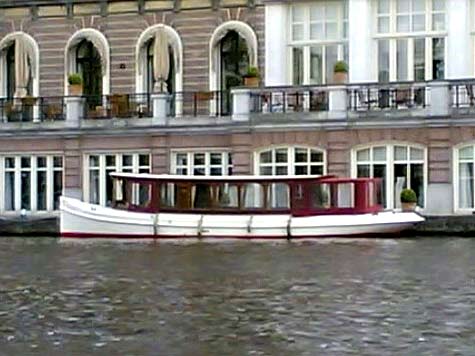 4) Hotel boat. A long, sleek, lovely river cruiser parked against a huge hotel. Beats the hell out of the stretch limo you see outside the Ramada.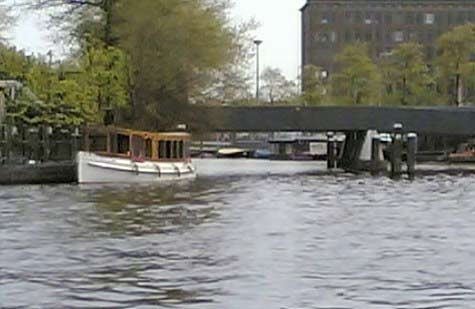 5) Riverboat on the Amstel. This is the River Amstel (I think) with a great little river cruiser.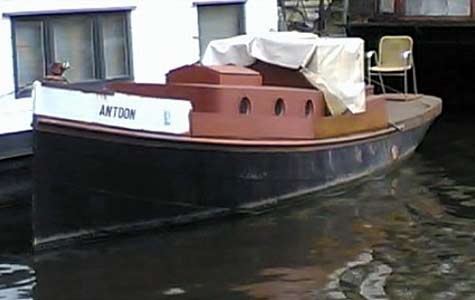 6) Minitug. Want to move house? Just hitch up this miniature tug and off you go.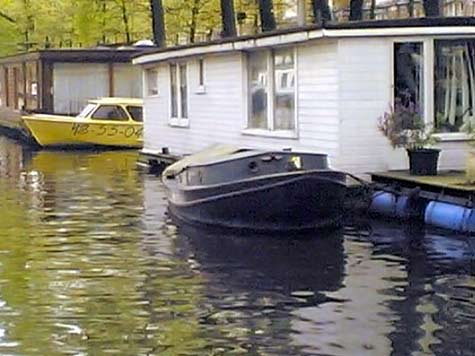 7) Canal living. These floating bricks are the low end of canalside 'housing' but I wouldn't be too proud to live in one. All have a boat moored on one side and a bike chained to the other.
And then we went to the Heineken brewery for 'lunch'.
Yours Aye,
Chris